---


View The Montvale PTO Calendar
---
Our 2017-2018 PTO Public Meeting Dates:
All PTO meetings will commence at 9:00 a.m. unless otherwise noted.
September 15, 2017 - Memorial School Welcome Back Breakfast for parents
October 20, 2017 - Fieldstone Middle School
November 29, 2017 - Fieldstone Middle School 7:00 p.m. This will be a joint meeting with MEF
January 12, 2018 - Fieldstone Middle School
March 16, 2018 - Memorial School
May 18, 2018 - Fieldstone Middle School
June 8, 2018 - Memorial School
PTO meetings are a great opportunity to get full updates on past, current and future PTO events, discuss new opportunities for involvement as well as receive updates from our Administration on the happenings our schools.
---
The PTO provides "Pizza Mondays" and "Sandwich/Bagel Fridays". This is a great opportunity to support the PTO and take a break from making lunches at the same time! Purchase is available twice a year through the "For Sale" section of our website during open ordering sessions. Ordering Dates are announced prior to and during the open order sessions.
For more information on the PTO Lunch Programs, please see the "More Info" tab, "PTO School Lunch Programs".
To Order Hot Lunch on Tuesdays, Wednesdays and Thursdays visit www.thecornerstonenj.com
---
The Montvale Educational Foundation (MEF) is our partner organization. Please visit www.mef4kids.org for information.
---
Online Shopping Fundraisers:
Amazon, Macy's, and Barnes & Noble, just to name a few, donate back to the PTO when you order via the Montvale PTO website. For a full listing of what stores participate click on the "View all Merchants" link below or click on the Fundraising tab

When you order from the Shutterfly Storefront 13% of the order will be donated to the Montvale PTO
***Link your Shop Price Plus Car to help earn Montvale Schools earn free money at www.shopriteformyschool.com
---
Thanks for being visitor:
since 08/03/2007
---
Monday and Friday Lunches from the PTO
PTO volunteers serve pizza on Mondays, and bagels/subs on Fridays. You can order from this website, but items will only appear on our website for sale during the ordering session dates as follows:
Session 2 Ordering will open soon!

Session 2 Food Service will begin January 30 and run through the end of the school year

Tuesday - Thursday Lunches from The Cornerstone
Lunch on Tuesdays, Wednesdays, or Thursdays can be ordered from The Cornerstone Restaurant in Hillsdale, NJ. To order, go to www.thecornerstonenj.com and click on the "LunchWorks" icon on the upper right. You may order up until 8pm the night before. Remember: because there is a transaction fee, it is most economical to order by the month, rather than by the week or day.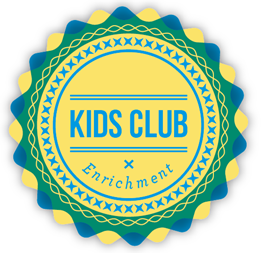 ---
Where does the PTO spend its money? Through your volunteering and fundraising in the 2016-17 school year, the PTO was able to gift $30,000 to the Montvale schools which was used for refurbishment of the FMS gymnasium, as well as purchasing new furniture for the students which will be located in the upstairs hallway of FMS. In addition, the PTO also sponsored $13,000 in curriculum enhancements, donated $7500 to 3R's Day and organized and sponsored countless other events throughout the school year.
The PTO was able to help renovate the Memorial School Library with a $20,000 donation in 2016 and helped create a 21st Century Classroom at Fieldstone in with a $20,000 donation in 2015. In addition the PTO supports FMS and MS annually with up to $25,000 in Curriculum Enhancements.

Examples of Memorial/Fieldstone Assemblies in 2016/17 School year:
Camfel's Interactive Assembly - The Right Choice - $895.00
Hands on Science Program, Sounds Like Fun, 1st Grade - $822.50
Tenafly Nature Center - $369.00
Lenape Indians 4th Grade assembly - $500.00
Mr. Nicky music Assembly at Fieldstone - $850.00
Our children benefit directly and continually from your contributions and support of the PTO
Thank You!
---